Version 1.2.0

 DOWNLOAD THE SOFTWARE
If you are looking for a free Hylafax(tm) desktop client here it is.
( This software requires a computer running Hylafax ™ 4.4 or newer  or an embedded fax appliance like  GIGASYS FAX90, FAX100 ISDN that are running hylafax™ too)
You can fax trough your Hylafax server any document on you Mac OS X desktop, even just printing on the virtual printer or trough Drag & Dropping a pdf document on it.
The integration with the MAC OS X Adress Book will permit you to access directly the fax numbers stored in it or input a new fax number on the fly.
You will be able to setup the notify by email to have hylafax notify you when the fax documents are done, and even preappend a prefix to access the telephone line if yours pbx require it.
This application is completly free.
From his interface is possibile to access the links to post feedbacks and inquiry.  You are wellcome.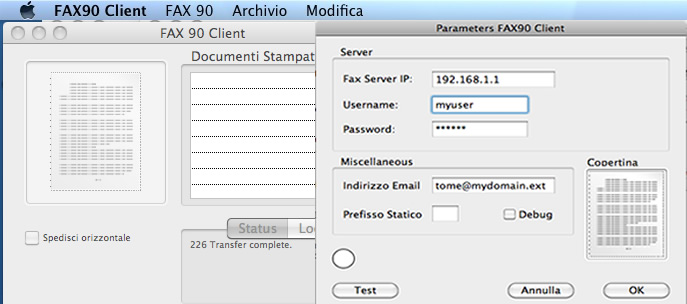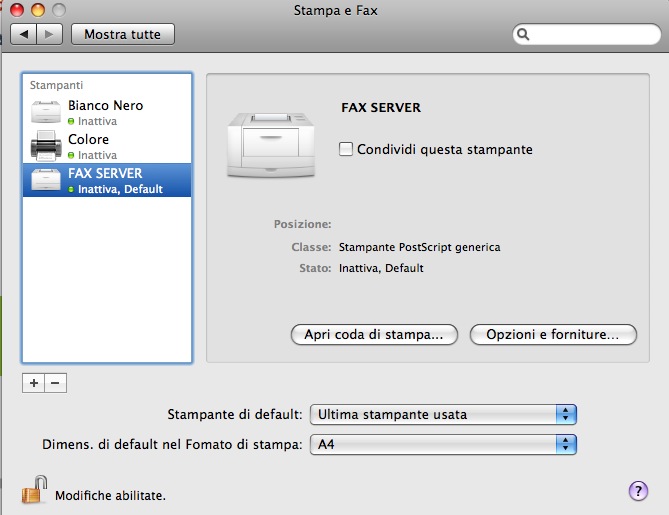 This app as been testeted with the following operating systems:
Mac OS Sierra
Mac OS 10.11 El Capitan
Mac OS 10.10 Yosemite
Mac OS 10.9 Maverick
Mac OS 10.8 Mountain Lion
Mac OS 10.7 Lion
Mac OS 10.6 Snow Leopard
Mac OS 10.5 Leopard
Mac OS 10.4 Tiger
Changelog version 1.2
Add Cut & Paste on fax numer
Adress book Fax Numbers are now Sorted by default
Minor Gui Fix
Changelog version 1.1
Add cover sheet support
Add server monitor support
Added compatibility with Mac OS X 10.6.7
Added debug option to enable debug messages and languages translation.
Menù redesign

DOWNLOAD THE SOFTWARE